Convocation 2018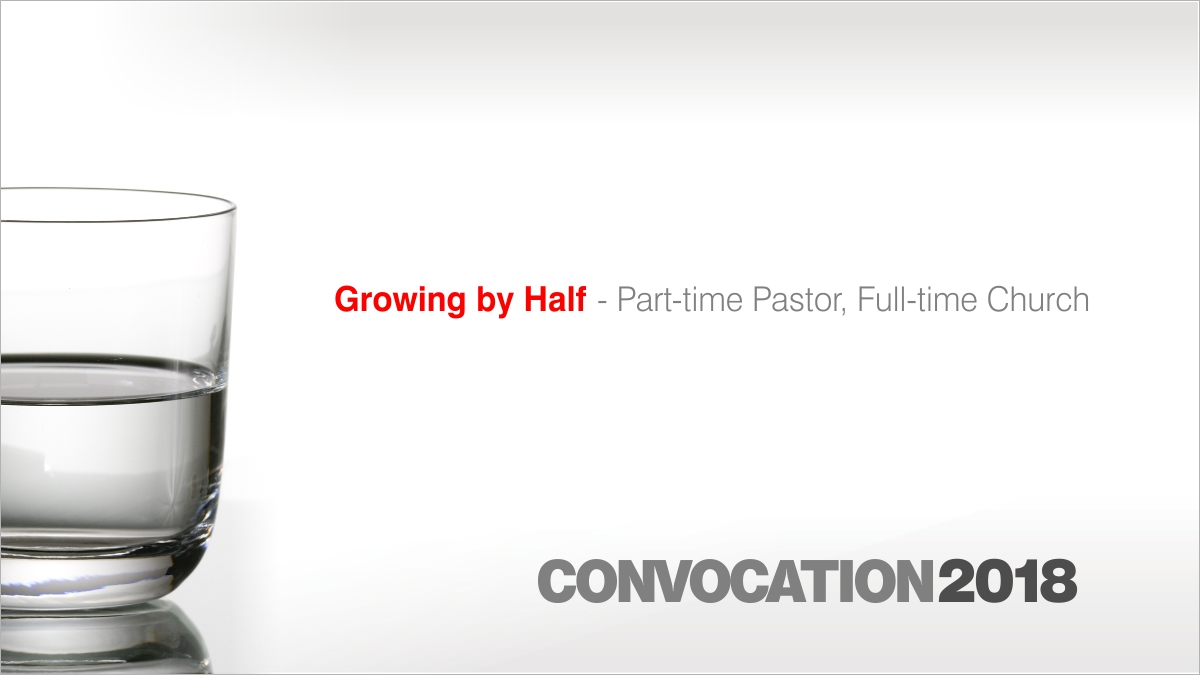 "Growing by Half: Part-Time Pastor, Full-Time Church"
Event Date: April 20-22, 2018
Please note: Video recordings are available for the large-group presentations, including the Pecha Kucha presentations: https://vimeo.com/album/5154292
While the video quality of Friday's presentations is modest because of substantial backlighting, the audio of the presenters is good. The questions from the audience are of low volume in all of the videos, so you will find it helpful to use headphones or earbuds with your device to hear what audience members say. 
We hope that these recordings will be useful for generating fresh (or re-freshed) thinking about ministry in your setting. Please feel free to share them in your ministry context, or with colleagues that may benefit from viewing them.
Glass half-empty, or glass half-full? As many churches face shrinking resources, and shift from full-time to part-time paid leadership, do we see them as markers of failure or signs of emergent opportunities? Convocation 2018 will name what's been lost – reflecting on the implications of fewer opportunities for congregations to be led by full-time, ordained clergy. But our priority is to share what's been found – learning about congregations experiencing heightened vitality through part-time pastoral leadership. Lay leaders and pastors in part-time settings will share how their communities are re-imagining once familiar roles, and how they are seeing creative energies being unleashed for vital ministries. Workshopswill offer deeper dives into mindset, method, and motivation to help release your community's potential.
Convocation 2018 Keynote Presenter:
The Rev. G. Jeffery MacDonald is an award-winning journalist and the author of Thieves in the Temple: The Christian Church and the Selling of the American Soul. He is also the pastor of First Parish Church of Newbury, UCC in Newbury, Massachusetts. The BTS Center awarded Jeff a 2016 Innovation Incubator Compass Grant to support his research on vitality in churches with part-time clergy.
This event is a collaboration of the Maine Conference UCC and The BTS Center.