Friday, April 28, 2023 • Saturday, August 5, 2023 • Friday, October 27, 2023
9:30 am - 4:00 pm Eastern
Tir na nOg Farm 

44 Leighton Rd, Pownal, ME 04069
$45 per person per session — lunch included
Each session will be capped at 25 participants. 
A limited number of half scholarships are available. Please contact nicole@thebtscenter.org to inquire.
Campsites and a small number of beds are available for those wishing to stay on the farm before or after the event.  Check the farm's listing on Hipcamp.com and click "contact host."  Mention The BTS Center for meal options and discounted pricing.
A working farm is not just a place for agricultural production, but a place to gather, a place steeped in a rich history of kinship between humans and our non-human friends. To spend time on a local farm means to reconnect with ancient rhythms, to tap back into that good feeling of our bodies moving with, learning from, and listening to the land. Amidst this uncertain and climate-changed world, let us congregate in such a space of remembering and renewal.
The BTS Center warmly invites you for a series of days of restoration, contemplation, and celebration at Tir na nOg Farm in Pownal, Maine. Together, we will get our hands dirty working with seedlings and connecting with the noble creatures of the farm. We will open ours hearts in spiritual contemplation: writing, wandering, and offering back to the land that provides so much. Lastly, we will come together in celebration both to share a meal and to gather in lively ritual.
Tir na nOg farm is a woman-owned, educational farmstead dedicated to restorative agriculture and the fostering of deep Celtic roots.
We hope you join us for this special day, to immerse yourself in the magic of the farm and hopefully better answer the question for yourself: how does the farm inspire us to be more present, compassionate, and wonder-able in a climate-changed world? How do we restore balance, and bring the fragmented pieces of ourselves and the world back together on and with a special piece of land? 
The BTS Center, in collaboration with Tir na nOg Farm, is thrilled to offer this as a three-part Wonder and Wander series. We recognize the value of engaging with a specific piece of land over time, where each session offers magic, healing, and grounding. Join us for one, or all three, to behold the gifts and wisdom each season has to offer.
Spring: April 28, 2023 
Our programming for this day centered around the wisdom of the Celtic, cross-quarter holiday, Beltane. Beltane marks emergence, the "green fire;" the purity, light, and activity of spring. We listened as the land's own awakening and growth guided our day.
Registration for this date is now closed. Please contact Nicole Diroff at nicole@thebtscenter.org with any questions.
Summer: August 5, 2023
Our programming for this day will center around the wisdom of the Celtic, cross-quarter holiday, Lughnasadh. Together, we will welcome in the fire of the sun, the golden gifts of a summer harvest. As the land swells with the weight of fruit, we gather to respectfully harvest, to behold the patterns of ripening.
Fall: October 27, 2023
Our programming for this day will center around the wisdom of the Celtic, cross-quarter holiday, Samhain. On this day we will sink into the thinness of an agricultural season coming to an end. How do we celebrate the oncoming holy darkness? What does the land have to teach us of endings, letting go, and rest?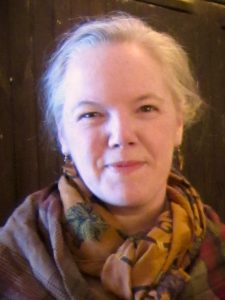 Guide
Rev. Holly Morrison serves as full-time pastor of Phippsburg Congregational Church, United Church of Christ. She has previously served congregations in Maine, Colorado, Washington State, and Alaska. She and her wife are the stewards of Tir na nOg Farm, an educational farmstead devoted to restorative agriculture. In farming as well as ministry, she draws inspiration from her Celtic roots. Her writing is included in two collections: There's A Woman In The Pulpit (Skylight Paths, 2015) and The Smeddum Test: 21st Century Poems In Scots (Kennedy & Boyd, 2012).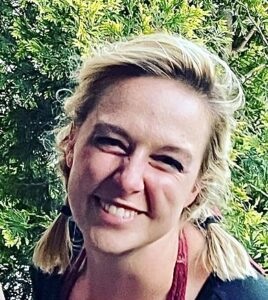 Guide
Madeline Bugeau-Heartt (Seminary Intern at The BTS Center) is a second year Masters of Divinity candidate at the Harvard Divinity School where she is passionately discerning how to best vocationally serve in a climate-changed world. Madeline graduated from NYU Tisch in 2013 with a BFA in Theater, and since then has originally devised and collaborated on countless experimental theater and film projects in NYC and Boston. Ever a Jane-of-all-trades, she has spent ample time farming on a 250 acre vegetable farm, caregiving for the elderly, and freelancing as a writer. She is grateful to be working for an organization so dedicated to inspiring and caring for a world in radical transition.