Rev. Nicole Diroff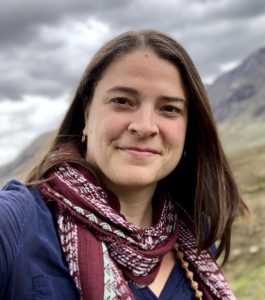 Rev. Nicole Diroff is ordained in the United Church of Christ and serves as Program Director at The BTS Center, where she coordinates the planning, implementation, and evaluation of the Center's programmatic offerings. She holds expertise in facilitation, data management, and strategic planning. Nicole serves on the United Church of Christ Council for Climate Justice and is training to be a Maine Master Naturalist. She lives with her family in Scarborough, Maine.
Prior to her work with The BTS Center, Nicole served as the Associate Director at Interfaith Philadelphia, where she coordinated the Religious Leaders Council of Greater Philadelphia and directed the creation and expansion of the organization's many Dare to Understand initiatives.
Nicole is a graduate of the Lutheran Theological Seminary at Philadelphia and Ohio Wesleyan University. When she's not leading programs or facilitating meetings, she can be found exploring tide pools with her son, hiking with her dogs, or reading a memoir at a local coffee shop.