Rev. Ash Temin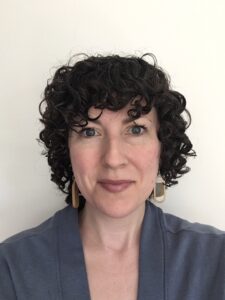 Rev. Ash Temin is an ordained minister in the Christian Church (Disciples of Christ) who serves as the Communications Manager at The BTS Center. She also offers spiritual direction through her independent practice in Portland, Maine.
Ash is a graduate of the University of Virginia (BA), the Irish School of Ecumenics at
Trinity College Dublin (MPhil) and Harvard Divinity School (MDiv). Her time at both the ISE and HDS sparked a passion for ecological theology and prompted her to begin delving more deeply into the experience of ecological grief. Prior to moving to Portland, she served as an Acting Associate Pastor at Hope Central Church, a UCC/DOC congregation in Boston. Before answering the call to ordination, Ash worked in various administrative roles at Harvard University. She also has worked as a hospital and hospice chaplain, an adjunct professor, and a freelance editor.
After time spent living in Texas, Virginia, Colorado, Ireland, and Massachusetts, Ash is grateful to make her home in Maine, where she spends part of most days walking on the shores of Casco Bay. When not absorbed in work, she can be found cooking with friends, laying in her garden hammock, hiking in the woods, playing in the ocean, or
attempting to learn the Irish language with a cat on her lap.