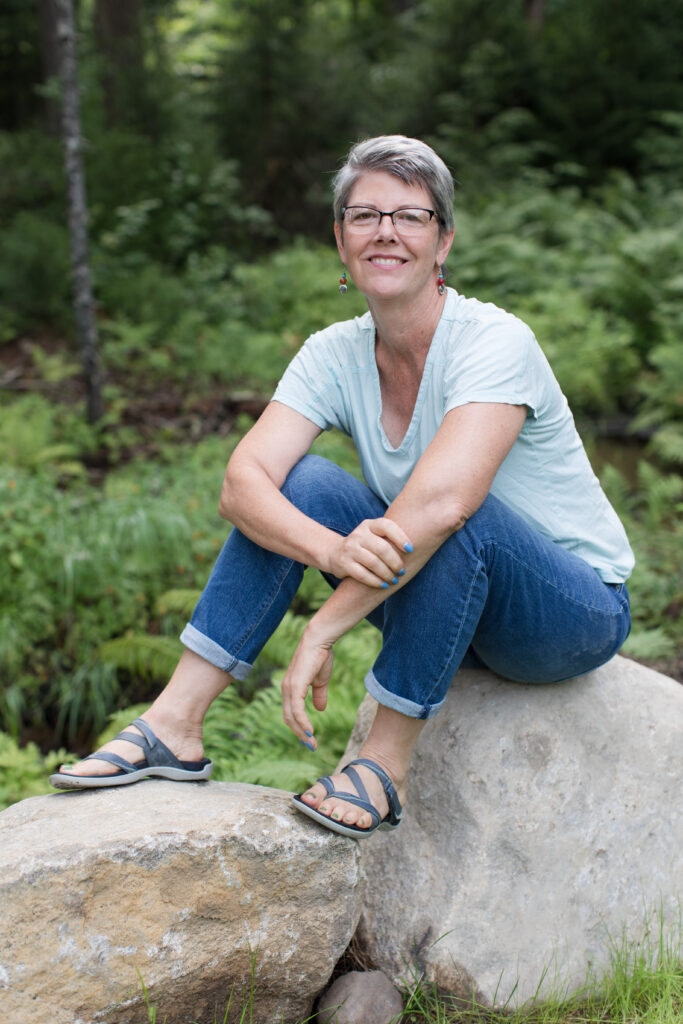 Lilace Mellin Guignard is a poet who realized long after completing her MFA that she had, in fact, followed in her father's footsteps. A pastor's daughter, being raised in a liberal social justice church in the suburbs of Maryland meant her childhood was filled with music and art and faith. Her best memories of her father are when, on his weekends off, he'd take her with him to Greenbelt National Park where he'd lead outdoor worship for those camping. 
Lilace attended Warren Wilson College in Asheville, NC where she fell in love with the wild (and all places without mirrors). There she learned to backpack, whitewater paddle, rock climb, and write. She attended graduate school at the University of California, Irvine, in creative writing because studying poetry was a way to study the big questions in life without being locked into a career track. After getting her MFA, Lilace worked as a raft guide and then as founding English faculty at The Outdoor Academy of the Southern Appalachians in Western North Carolina, a residential semester school for tenth graders. Here she taught the courses literature of the land and environmental seminar for three years. Then she met her husband, Jimmy, and they moved to Reno for his PhD, where Lilace completed a master's degree in Literature and Environment. When Jimmy was done, they moved to rural northcentral Pennsylvania where they still live with their two teen children, a son and nonbinary daughter. She has attended Episcopal and Presbyterian Churches and enjoys shaking things up in adult Sunday school. Recently, she taught a Sunday school course on Ecology and Theology, where poems were used as prayers.
Lilace is the author of the memoir, When Everything Beyond the Walls Is Wild: Being a Woman Outdoors in America and the poetry chapbook Young at the Time of Letting Go, winner of the 2015 Helen Kay Chapbook Poetry Prize. Her poems have appeared in the journals Calyx, Hawk & Handsaw: The Journal of Creative Sustainability, Northern Appalachia Review, The Fourth River: Climate Change Issue, and Poetry Magazine's ecojustice issue. Her poems have also appeared in anthologies, including Facing the Change: Personal Encounters with Global Warming and Ghost Fishing: An Eco-Justice Poetry Anthology. She taught creative writing, outdoor recreation leadership, and women's studies at Mansfield University of Pennsylvania. She is now Associate Publisher at Beagle Media, publisher of Mountain Home magazine. 
Lilace's webpage: www.tentofonesown.com