"How Long, O Lord?"
A Musical Exploration of Lament and Deliverance for Lent
In Partnership with Deus Ex Musica
Occurred on Wednesday, February 24, 2021

On February 24, 2021 we offered an online session during which participants were invited to dive deeply into the richness, beauty, and mystery of the psalms in a unique and memorable way. Participants gathered to listen to three brand-new musical interpretations of Psalm 13, each written by a contemporary composer representing a different Christian tradition. Prof. Delvyn Case from Wheaton College in Massachusetts led a moderated conversation with the composers, exploring how the different musical settings help us experience, understand, and appreciate the depth and subtlety of this powerful psalm of lament and deliverance.
Developed by 
Deus Ex Musica
, an ecumenical organization that promotes sacred music as a resource for learning and spiritual growth, versions of this unique event have been hosted by a variety of churches, seminaries, and organizations, including the national conference of the United Church of Christ, the Parish of St Martin in the Fields (London), Eden Seminary, Boston University School of Theology, and Gordon College.
---
Leaders included:
---
Follow-Up Event for All Interested: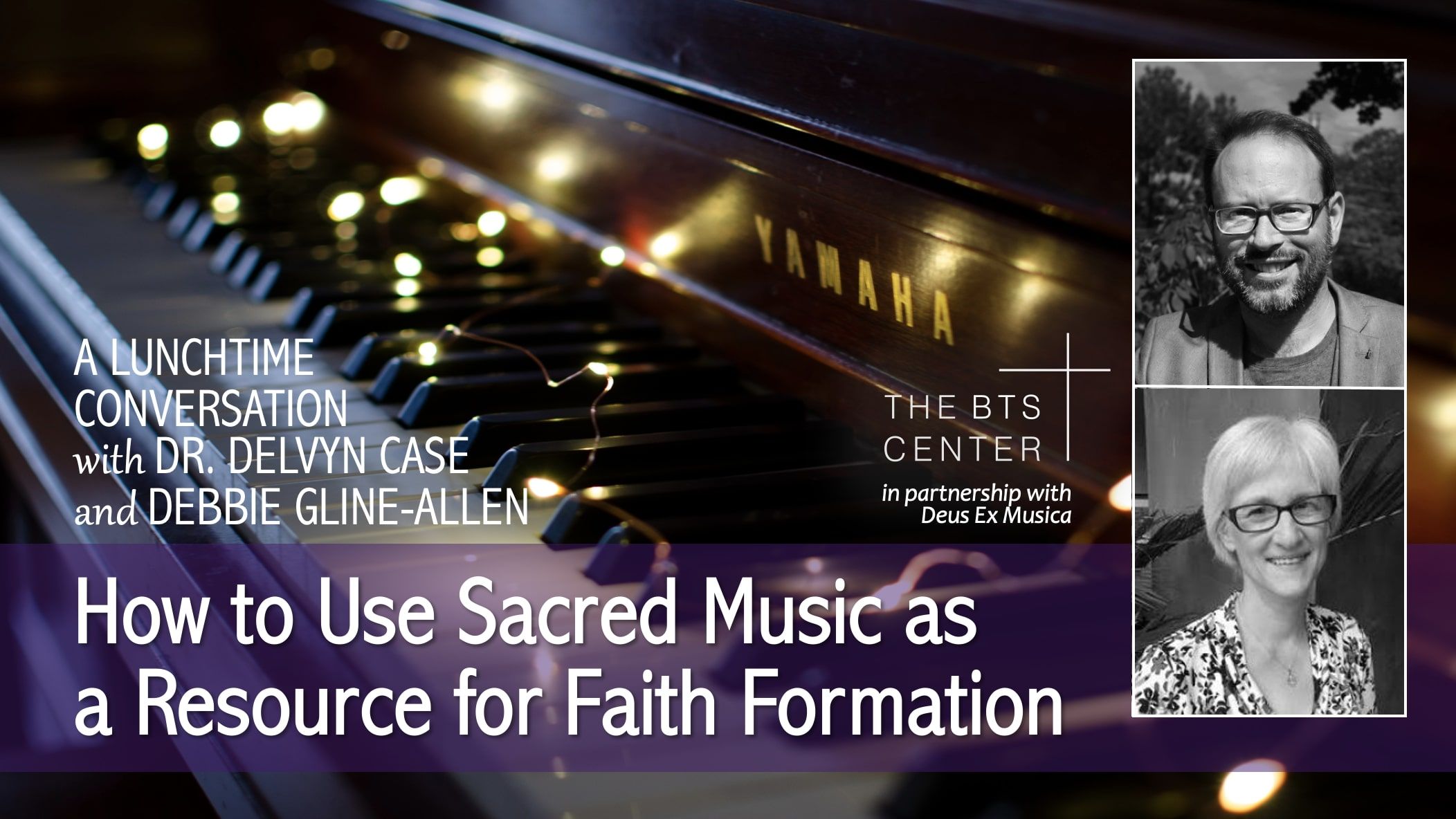 How to Use Sacred Music as a Resource for Faith Formation




Lunchtime Conversation with Dr. Delvyn Case & Debbie Gline-Allen
Wednesday, March 10, 2021
Noon – 1:00pm (Eastern) • via Zoom
We hear great works of sacred music in corporate worship, in the concert hall, and on the radio, but none of these contexts allow Christians to intentionally explore how sacred music can contribute to our faith and to our understanding of our tradition. During this lunchtime conversation pastors, educators, and lay leaders will learn how to develop and run sessions that use sacred music as a resource for faith formation in their own communities. No musical experience is necessary. Led by Dr. Delvyn Case, professor in the music department at Wheaton College in Massachusetts and founder of Deus Ex Musica, and Debbie Gline-Allen, Associate for Faith Formation & Youth Ministries at the Southern New England Conference, United Church of Christ.