Dr. Terri Daniel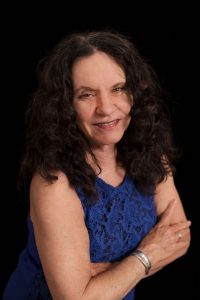 Dr. Terri Daniel, CT, CCTP is a hospice and hospital-trained interfaith clinical chaplain. She is certified in death, dying, and bereavement by the Association of Death Education and Counseling, and in trauma support by the International Association of Trauma Professionals. The focus of her work is to assist dying and grieving individuals to discover a more spiritually and socially-spacious understanding of death, grief, and beyond.
Terri conducts workshops throughout the U.S. to help those who are dying and bereaved focus on inner transformation rather than external events. Her work is acclaimed by physicians, hospice workers, grief counselors and clergy for its pinpoint clarity on the process of dying and grieving.
Terri has a BA in Religious Studies from Marylhurst University, an MA in Pastoral Care from Fordham University, and a Doctor of Ministry in Pastoral Care and Counseling from the San Francisco Theological Seminary.
Terri was recently interviewed for this NPR piece, "Coronavirus Has Upended Our World. It's OK To Grieve."
Visit Terri's websites at: