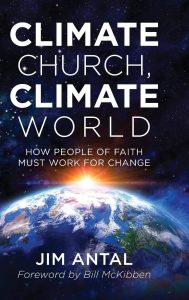 The BTS Center was pleased to offer two sections of a Book Study Group focusing on this important book by Rev. Dr. Jim Antal, national spokesperson on climate change for the United Church of Christ, denominational leader, activist, and public theologian. 
Both groups were co-hosted by Rev. Allen Ewing-Merrill, Executive Director of The BTS Center; and Dr. Liz Parsons, member of The BTS Center Board of Trustees.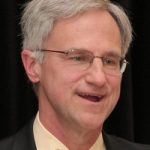 Why should people of faith engage the moral challenge of climate change, and how should we do it? Climate Church, Climate World answers these questions and empowers readers to join others in taking action. We can expand the Golden Rule to include future generations. We can shift our focus from personal salvation to collective salvation. Because climate change amplifies all forms of injustice—hunger, immigration, racism, poverty, inequality, deadly viruses, and war—defense of creation is a campaign for justice. By reorienting what we prize through new approaches to worship, preaching, witnessing, and other spiritual practices, we can honor creation as we cultivate hope and discover new joy.


What people are saying about Climate Church, Climate World
"Jim Antal shows how the church can engage the urgent moral crisis of climate change. This book will inspire both the courage and conviction people of faith need to provide the leadership necessary to realise God's dream of a just world in which humanity is reconciled to all of creation."
— Archbishop Emeritus Desmond Tutu


"This is the book for which we have been waiting concerning the climate crisis. It is clear: the time for ambiguity is long since past. It is bold: deeply-rooted boldness is required to counter the forceful ideology of the fossil fuel lobby. It is institutionally realistic: this is no generic moral appeal, but a bid to the church to take up its primal mission. It is practical: it anticipates active ways for pastors and churches to get to it. This is a welcome must read." 
— Walter Brueggemann, Hebrew Bible scholar & theologian, Columbia Theological Seminary


"Jim Antal's Climate Church, Climate World arrives at the perfect, most-needed moment. Tears came as I read it—tears of relief and joy that the church had found its voice in this time of crisis. Jim's brave, resounding summons to his fellow Christians comes as marching orders for us all."
— Joanna Macy, environmental activist, author, scholar of Buddhism and deep ecology