2017-2018 Award Winners
CAIRN PROJECTS
COME, SIT DOWN, AND HEAR US OUT
While transcribing colonial Maine and Massachusetts church records, Linda Gard had a eureka moment about 21st-century church life and work. Historically, when Congregational churches were being gathered, discerning a new direction, seeking new leadership, or trying to resolve trouble or division, their leaders would call a council. They would invite a pastor and lay delegate from each of four or five other congregations to meet with them, listen to them, and guide them. And those invited would come; historical records show that they clearly considered participation in such councils a matter of covenantal responsibility. As she researched, Gard realized that the councils, which were true to the Congregational Way, provided many of the services that 21st-century congregations have come to expect from national staff, conference staff, and/or regional association committees. Today, those entities are overworked, understaffed, underappreciated, and, in some cases, vanishing (especially when it comes to staff).  In her Cairn Project, Gard will explore the historic roots of congregational councils and develop a similar model suitable for contemporary use. She looks forward to "sorting the stones of ancient tradition and modern experience in order to build one of the cairns we may need to mark the next leg of our journey with God." Funding awarded: $5,000.
THE INVESTIGATOR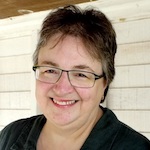 The Rev. Linda K. Gard is in her 16th year as Pastor of First Congregational-Christian UCC in New Gloucester, Maine.  A 1975 graduate of Oberlin College in Biblical and Classical Archaeology, and 1978 graduate of Duke University Divinity School, Linda served as a University Chaplain while working in the Duke Divinity Library.  After a decade at the school, she served 13 years as Pastor of Preble Congregational Church (UCC), in Central New York.  Now, alongside her church work, she volunteers as Archivist of the New Gloucester Historical Society, transcribes early church records for the Hidden Histories Project of the Congregational Library and Archives, helps people with their genealogy research, plays her cello in various ensembles, and tinkers with her grandfather's Ford 8N tractor in the parsonage barn.
 _______________
YOUNG ADULT SEEKERS EXPLORE FAITH AND ACTIVISM
Maria Anderson-Lippert and Kit Wang facilitate Arise Portland, a new experimental ministry that is bringing people together to celebrate and foster wholeness in Portland, Maine. Arise Portland is made up primarily of young adults from various spiritual backgrounds and orientations, and many of them have noticed a trend among their peers and colleagues: namely, that spirituality often happens in isolation. In order to change that pattern and share community in a wider way, Anderson-Lippert, Wang, and Arise Portland will host a weekend retreat for young adult seekers and activists. The event will bring people together across diverse backgrounds and experiences to explore, learn, rest, and share stories. Practitioners of the healing arts will be invited to lead workshops and sessions. After the retreat, Anderson-Lippert and Wang will share what they have learned by publishing a report or holding a storytelling event designed to encourage members of the wider community to explore their own spiritual journeys. Funding awarded: $5,000.
THE INVESTIGATORS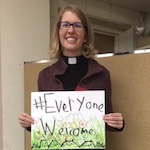 The Rev. Maria Anderson-Lippert has been described as "brutally honest," which she thinks is an apt description. She serves as both the half-time pastor of St. Ansgar Lutheran Church and the lead organizer for Arise Portland – both in Portland, Maine. Much of her time is spent in coffee shops meeting new people, working with activist organizations in town, and scheming about how to tell and live the Christian story in new ways. If you follow her on Instagram, you'll mostly see pictures of her cats.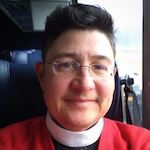 The Rev. Kit Wang, an Episcopal priest, is part of the leadership team of Arise Portland. Kit moved to New England for college and never left, relocating to Maine in 2004 because it was too far to commute from Massachusetts to teach Sunday School. Kit is passionate about gender justice and inclusivity in the church—especially in worship and for children, youth, and LGBTQ folks. Kit is also enthusiastic about raising ducks, canoeing, and craft beer.
  _______________
RESCUING JESUS PODCAST
Deborah Jian Lee and Erin James-Brown are launching "Rescuing Jesus," a podcast that will explore the lives and work of social-justice faith leaders. Through narrative, intimate, and brave conversations, "Rescuing Jesus" will lift up diverse, socially-conscious individuals who are carving fresh paths for Christian social engagement in America. It will center on the vital work of faith leaders who are people of color, women, LGBTQ, and from other underrepresented communities, exploring how they live, love and pursue justice in authentic, fulfilling ways. In tackling tough issues—such as spiritual abuse and white supremacy in the church—the podcast will always point to healing, uplifting, grassroots-level work that is happening across the nation. Through rigorous reporting, humanity, and humor, "Rescuing Jesus" will highlight and reveal the strategies and challenges of pursuing intersectional social justice in churches and society—insights that are especially needed in this highly-charged, volatile era. Funding awarded: $20,000.
THE INVESTIGATORS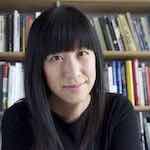 Ms. Deborah Jian Lee, podcast creator and host. Deborah is an award-winning journalist, radio producer, and the author of "Rescuing Jesus: How People of Color, Women and Queer Christians are Reclaiming Evangelicalism." She currently writes for Religion Dispatches as a senior correspondent. Deborah previously worked as a staff reporter for the Associated Press and taught journalism at Columbia University. She has written for Foreign Policy, Forbes, Slate, Time, Religion News Service, Reuters, GOOD, Worldview, Curious City, The Takeaway, the newsdesks of WBEZ and WNYC, and others.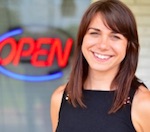 The Rev. Erin James-Brown, podcast co-creator and advisor. Hailing from the great state of Texas, James-Brown serves as Director of Discipleship at Urban Village Church in Chicago. Urban Village Church is a leading voice in the progressive Christian church movement, known for its work on LGBTQ inclusion, racial justice concerns, and anti-racism initiatives. As a pastor who previously ministered with two church plants in two very different cities in her home state, Erin is an expert at doing church differently, on small group culture, and on creating opportunities for learning, growth and change. In addition to filling her time as a group exercise instructor, a dog owner, and a voracious reader of young adult literature, Erin serves as the President-Elect for the Board of Trustees for Bishop Anderson House, creates contemplative prayer practices for podcasts, and leads retreats.
_______________ 
TRAINING INTERFAITH ARTISTS TO BE GRASSROOTS ACTIVISTS
At a time of significant transformation in the ways that millennials negotiate religious identity and practice fluid spiritualties, Callid Keefe-Perry and Erik Martínez Resly hope to harness the power of the arts to bring unaffiliated "Nones" and religiously diverse young adults together in communities of shared learning, spiritual formation, and artistic collaboration. Their Innovation Incubator project will support the development of a community-based training program that will encourage spiritually-grounded artists to work together across social difference to deepen their personal commitments and support local grassroots justice campaigns. This initiative is a collaborative partnership between The Sanctuaries and The Association for Theopoetics Research and Exploration. Through this Cairn project, the two organizations plan to (1) deepen the spiritually reflective components of The Sanctuaries training program curriculum and (2) expand that powerful work to the Boston area. Funding awarded: $20,000.
THE INVESTIGATORS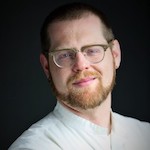 Callid Keefe-Perry is a member of The Religious Society of Friends (Quakers) and travels in the ministry, teaches, and consults within and beyond that denomination. He also serves as the executive chairperson of the Boston-based Association for Theopoetics Research and Exploration, which supports individuals and organizations committed to developing experiences that ignite public religious imagination through art, creative practice, and an insistence on the importance of embodiment. His current research is at the intersection of imaginative and creative practices and their connection to pedagogy and spirituality formation. Previously he has been a public school teacher, an instructor of comedy improv, and the founder of a community theater in Rochester, NY.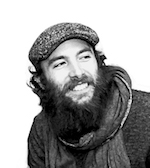 The Rev. Erik W. Martínez Resly is a visual artist, community organizer, and ordained Unitarian Universalist minister who founded The Sanctuaries(Washington, DC), the first interfaith arts community in the country. He grew up in Frankfurt, Germany, and studied at Brown University and Harvard Divinity School.
---
COMPASS PROJECT
CALL TO SANCTUARY
With his Compass Award, Kim Erno will explore the significance of invoking and implementing Sanctuary as communities of faith. His project will be based in Vermont, which has a high number of undocumented farm workers—primarily on dairy farms—and where immigration authorities have become increasingly aggressive in the detention and deportation of undocumented individuals. In order to address the situation, Erno will convene a statewide gathering for the leaders of faith communities. Participants will:
explore the meaning of "sanctuary" from a historical perspective, as well as within contemporary contexts.
consider the legal implications of becoming sanctuary faith communities.
draft a public Declaration of Sanctuary to be endorsed by judicatory leaders as well as local faith communities.
Following the gathering, the Declaration of Sanctuary will be promoted throughout Vermont, so that local faith communities can endorse it and join a Sanctuary solidarity network. The network will teach strategies for advocacy at a local, state and national levels. It also will provide pastoral accompaniment to the migrant farm worker community. Erno plans to network with groups and organizations already active in the Sanctuary movement, and he hopes that this project will inspire other communities—not only within New England, but also across the United States. Funding awarded: $20,000.
ABOUT THE INVESTIGATOR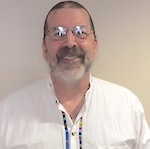 The Rev. Kim Erno is a native of Swanton, Vermont, which is located along the Vermont/Quebec border. He is an ordained minister in the Evangelical Lutheran Church of America with over 20 years of parish ministry experience, including the formation of a Latino ministry in the Washington, D.C. area that was inspired by the base ecclesial communities of Latin America and the worker-priest movement. For eight years, Kim was the director of a global studies program in Mexico for the Lutheran Church. He is the producer of a documentary film about the U.S./Mexico border and immigration called "El Muro y El Desierto" (The Wall and the Desert). His many years of solidarity activity in Latin America include human rights work in El Salvador. He currently divides his time between Vermont and Mexico. In Vermont, he is the director of the Franklin Alliance for Rural Ministries (FARM), an ecumenical ministry that addresses issues related to food justice, the rights of migrant farm workers, and the struggle of dairy farmers in a global economy. In Mexico, Kim is a member of CREAR, a collective that seeks to create global solidarity through experiential education, critical analysis, and cross-border organizing. He is the father of two children: Michael, 30, is an interior designer in Los Angeles, while Kathryn, 34, is an attorney in San Francisco.