Sherri Mitchell – Weh'na Ha'mu Kwasset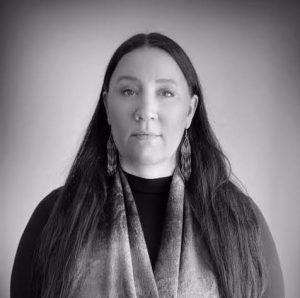 Sherri Mitchell – Weh'na Ha'mu Kwasset, is a Native American attorney, teacher, activist and change maker who grew up on the Penobscot Indian Reservation. She is the author of the award-winning book, Sacred Instructions; Indigenous Wisdom for Living Spirit-Based Change, and is the visionary behind the global healing ceremony Healing the Wounds of Turtle Island, which has brought people together from six continents with a commitment to heal our collective wounds and forge a unified path forward.
Sherri is the founding director of the Land Peace Foundation, an organization dedicated to the protection of Indigenous land, water and religious rights, and the preservation of the Indigenous way of life. She is an alumna of the American Indian Ambassador Program and the Udall Native American Congressional Internship Program. Her rights-based work has earned her the Mahoney Dunn International Human Rights and Humanitarian Award, the Spirit of Maine Award for International Human Rights, and the Peace and Justice Center's Hands of Peace award.
Sherri has been a longtime advisor to the American Indian Institute's Traditional Circle of Indian Elders and Youth and was a program coordinator for their Healing the Future Program. She has also served as an advisor to the Indigenous Elders and Medicine People's Council of North and South America for the past 20 years and is a consultant and Advisory Committee member for Nia Tero's International Indigenous Land Guardianship Program.
Sherri works at the intersections of our times, where she artfully weaves complex concepts into one unifying whole.  She currently speaks and teaches around the world on a multitude of issues, including: Indigenous rights, environmental justice and Spirit-Based Change.