Kay Ahmed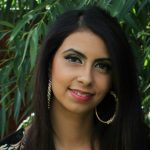 Kay Ahmed joined The BTS Center as an Office Manager in January 2018. With nearly 18 years of administrative experience, Kay has always been passionate about this work.
A muslim, originally from England, United Kingdom, Kay attended Westminster Business School and holds a Financial Investment and Securities Degree. Kay settled in Portland, Maine in 2015 and lives with her husband and two daughters.
To connect with Kay via email: kay@thebtscenter.org.